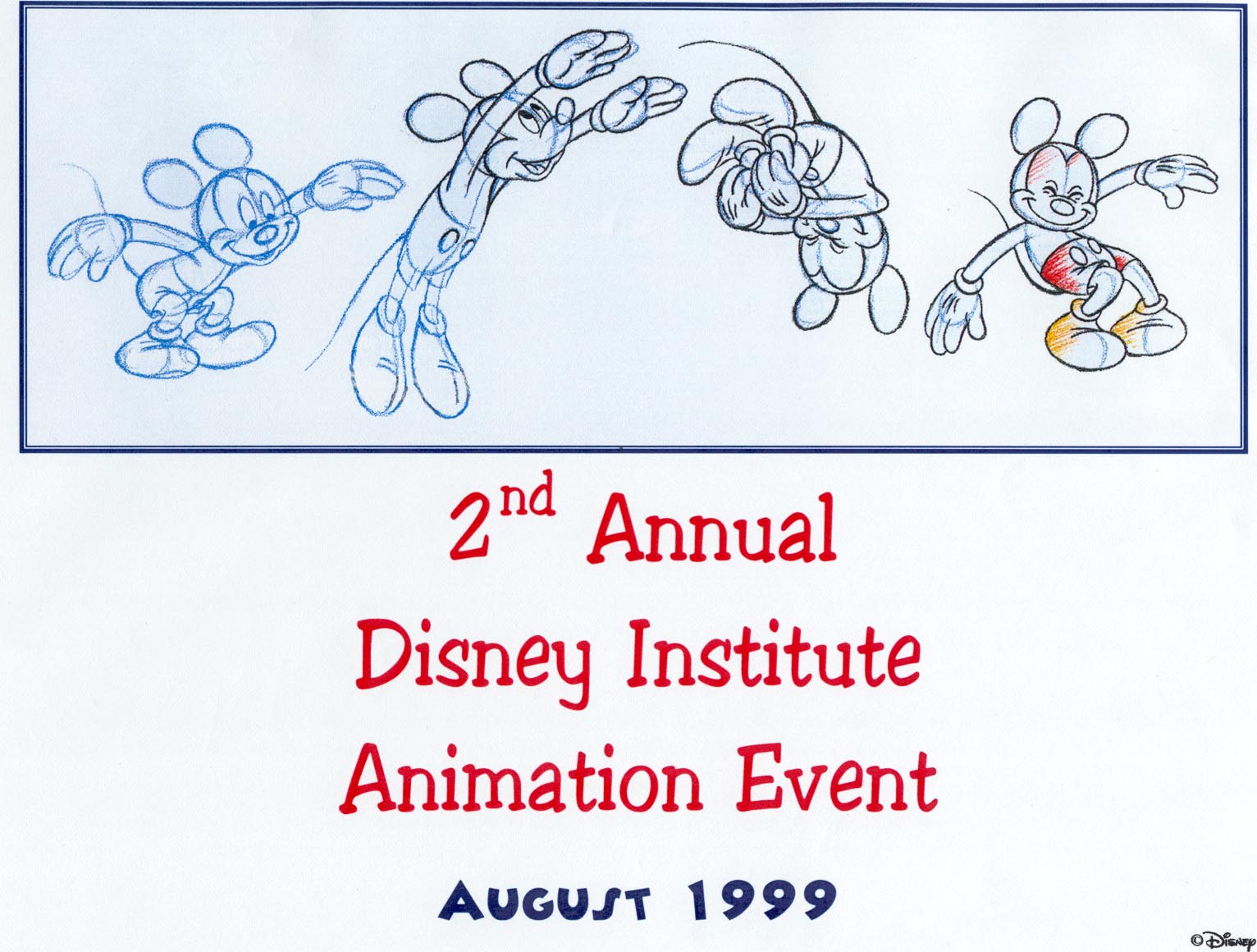 The 2nd Annual Disney Institute Animation Event was held the first week of August, hosted by film critic and animation historian Leonard Maltin.
An Animation Film Festival was held immediately following the animation event, hosted by animation historian John Culhane.
This event was the first to use the immersion format of the program-- the guests formed eight to twelve person animation teams, and were assigned the task of developing a fifteen to twenty-five second piece of animation themed on the Y2K problem.
Workshops were held in the afternoon on:
Voice Acting
Improvisational Acting
Character Design and Development
Visual Expedition
Animation sessions were held in the morning, and screenings (with guest speakers) were held every evening.
The guest animation from the event and clips from the Improvisational Acting workshop are available from the Video selection.
Audio clips from the Voice Acting workshop are available from the Audio selection.